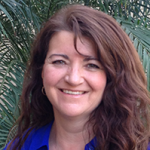 Birth Center News!
We want to welcome our new Midwife Elizabeth Dubbs, MS, CNM
Elizabeth has been a Midwife since 1998 and was previously a labor and delivery nurse with LA County since 1992. She holds a degree in midwifery from Charles Drew Medical School and a master's degree in nursing from California State University – Long Beach. Elizabeth strongly believes in educating women to make informed choices; she loves answering patient's questions and explaining things. Having worked many years in hospital settings, she is a strong supporter of birth centers and home birth. Since becoming a Midwife, she has primarily been catching babies in homes and birth centers. Elizabeth has 3 children that were born at home in the water. She has practiced attachment parenting, extended breastfeeding, babywearing, and uses natural remedies and homeopathic with her family. When she isn't homeschooling her children, she enjoys doing pottery, cooking, and growing food in their large garden.
We consider Elizabeth a perfectly suited addition to our natural and gentle birthing center.