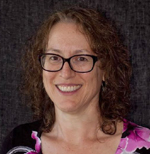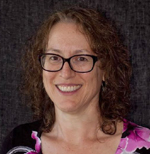 Birth Center News!
Claudia began her career as primary midwife in 1993 providing prenatal, birth, and postpartum services to Amish and Mennonite women in rural Kentucky. Since that time she has attended over 800 births. When asked, she will tell you that her philosophy of birth is simple: "Babies come out. Everything else is details." She holds a strong belief in the normalcy of pregnancy and birth, and a deep respect for the strength, beauty, and innate knowledge of women. The care she gives is based on her understanding of the transformative impact pregnancy and childbirth has upon a woman and her family, and how the experience colors a woman's self image for the rest of her life. She is adamant that mothers are in charge of their bodies and their births, and that her job is to ensure that the family has the information and support they need to make the best possible choices for themselves and their baby. She guards and maintains the normal processes of pregnancy and birth while being vigilant for deviations from normal, and takes appropriate steps in consultation with the family to prevent warning signs from becoming emergencies. Her clients appreciate that she maintains her calm and reassuring demeanor in intense or stressful situations. Claudia appreciates that the mother is doing the work and that the midwife's job is to tell her that she is awesome and make sure that her needs are met at every stage.
Claudia has been a Licensed Midwife in California since 2002, and has experience with water birth, vaginal birth after cesarean (VBAC) and other common variations of normal. She maintains certification in CPR and Neonatal Resuscitation, regularly attends continuing education courses to increase her knowledge and skills, and has presented on topics such as VBAC, breech delivery, and twin pregnancy and birth.
She is also active politically, and has been a member of the California Association of Midwives since 2000, serving as the organization's president from 2006 to 2011. She received an award for community activism in 2010.