Nothing but Natural!
You have the freedom to choose your place of birth, method of delivery, (such as water birth), and position for delivery. You have a choice of care givers and who is with you during delivery. Caregivers can be experienced midwives well versed in alternatives to medical intervention or caring physicians who support our philosophy of gentle birth™.
Your family and those you love and care about are always welcome for births in the center. It is your choice who is there.
These choices you make should be based on your knowledge of the alternatives, your needs, desires, philosophy and experience
Our Services
Obstetrics & Gynecology
Free Pregnancy Testing
Holistic Prenatal Care
Full Laboratory Services
Holistic Women's Health Care
Birth at our Birthing Center
Water Birth
Home Birth
Natural Childbirth
Non-Stress Testing
Hospital Birth Choices
Menopause & PMS
Pregnancy & Post-Partum Massage
Doulas and Professional Labor Coaches
Vaginal Birth After Cesarean (VBAC)
Holistic Women's Health Care
Gynecology Care
Paps and yearly physicals
Nutritional Consultations
Hard to find alternative health advice
Premarital Examinations
Labor Doulas
Post-partum Doulas
Natural Family Planning
Holisitic Approach to PMS and Menopause
Infertility Consultation and Referral
Cervical Caps, IUD and Diaphragms
Infertility Counseling
Obstetric Sonograms
Placenta Encapsulation
Breastfeeding Classes
Home Births
Home births are a natural event and for many it is even a ceremony.  A home birth allows you to be surrounded by those you love. Including children, family and friends in the birth process, everyone can be involved and has the opportunity for intimate and close bonding.
We believe this exposes the baby to less trauma while enhancing the birth experience for the mother, baby, father and family.
Birth occurs in the same room where you have been all along, you never have to leave the comfort and privacy of your own home allowing you to birth without any distractions. The baby goes directly to the parents at birth to accomplish bonding and a loving relationship. The father is involved as much during the labor and birthing process as you and he desire. There is no separation of mother, father or baby, and you choose with whom you wish to share the joy and beauty of birth. The exact way you accomplish your labor and birth is determined by you during your pregnancy, with our help and support. A warm water bath (Le Boyer Bath) after birth for the new born de-traumatize the baby and enhance the babies ability to nurse.
Water is a well known, effective tool for relieving much of the pain in labor without the side effects of drugs. Some women desire the detraumatizing aspects of water for birth itself. The Natural Birth and Women's Center has special tubs designed for birth in water. Many women also choose to spend the first part of their labor in the tub for pain relief, but then deliver on our birthing bed or otherwise to insure their infant's first breath takes place outside of water. This may help prevent the diving seal reflex (the shunting of oxygen away from the vital organs), and helps get much needed atmospheric oxygen to your neonate in a timely manner!
Water Births
Water births provide the baby with an environment similar to the amniotic sac easing the stress of the birth and thus increasing reassurance and a sense of security.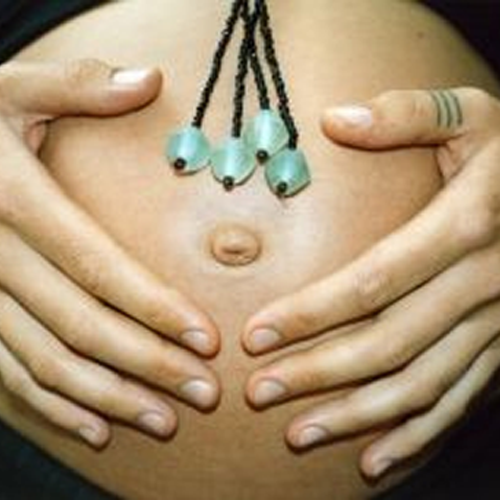 Center Births
Blending safety with the comforts and relaxed atmosphere of home, Center Births are designed specifically for the needs of the healthy woman looking for family centered, sensitive, safe care, and the best possible birth experience.
Each birth at the Natural Birth and Women's Center is a special delivery. It is an unrushed, fully anticipated process that takes place in a comfortable, familiar environment. There are no routine procedures in labor to take away from your dignity and control. Surrounded by those you love, and fully prepared, you are supported in making the best use of your own abilities in labor and birth. Support is tailored to needs of the mother. Throughout labor, you and your family will participate fully in decisions affecting you and your baby. Full use of water (Hydro Therapy), deep tubs, and showers are an option in labor and birth.
If it turns out that you need to be transferred to the hospital for any reason, we do this in thr safest,most comfortable way, and continue to provide the best possible support for you during your stay at the hospital, helping you make the right decisions. We will help you stay on top of the care and services offered to you, we'll even do our best to make sure your new infant receives a Le Boyer Bath shortly after delivery!"